The Paleisbrug (Palace Bridge) is an elevated park and a bicycle and pedestrian bridge in one.
It is designed to connect the old town centre and the new Paleiskwartier (Palace district) of the city of 's-Hertogenbosch and at the same time meant to create unity with the surrounding historic green landscape. From the Paleisbrug there is a magnificent view over the Gement, the grassland that was used as inundation area during the Eighty Years' War (1568-1648).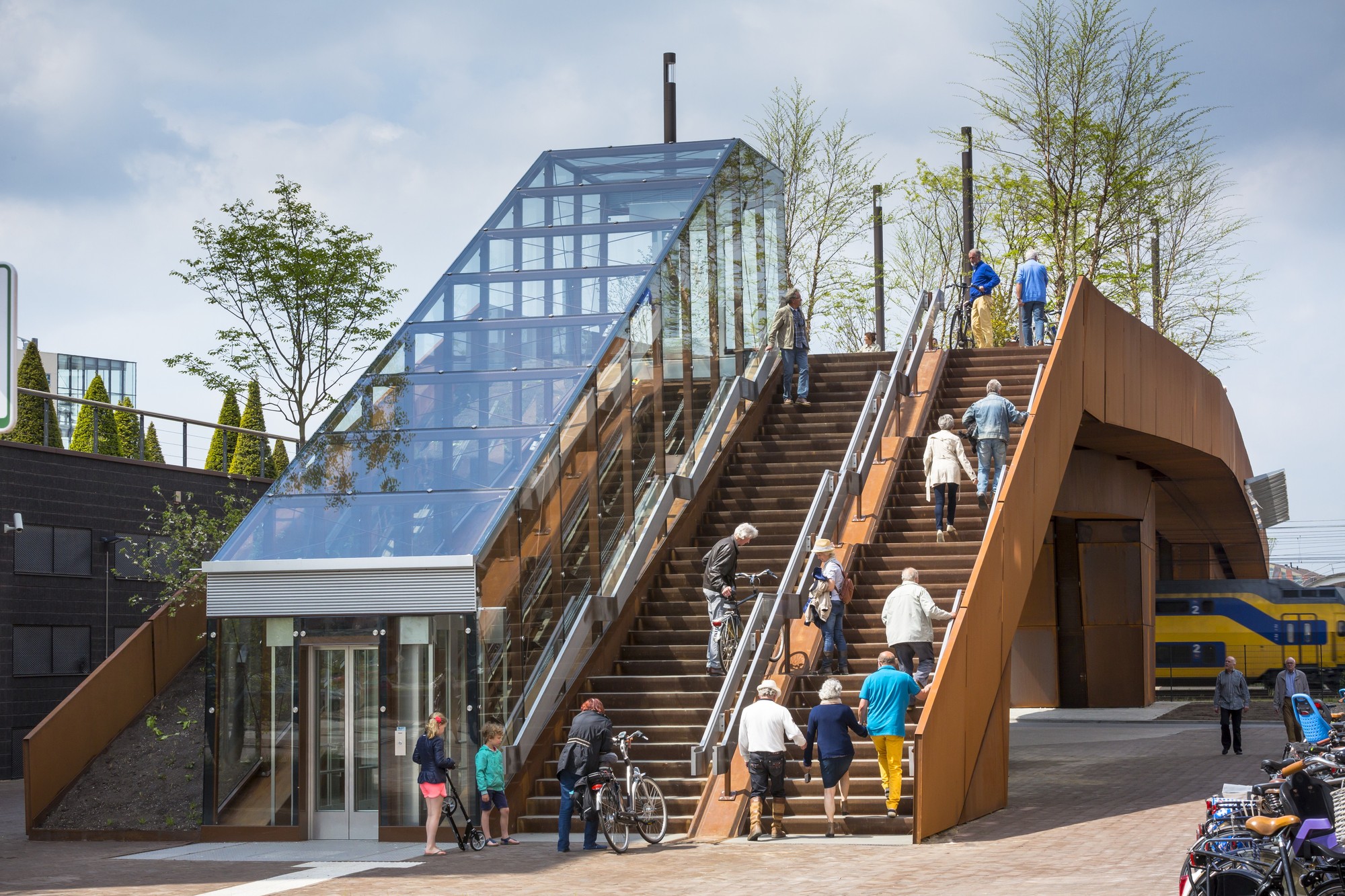 The 250 meter long Paleisbrug has space for bicycle and pedestrian lanes, plants, trees, benches and lighting, all integrated in folded weathering steel. The plants are illuminated, as well as the benches and paths, allowing the Paleisbrug to be a pleasant place to walk and sit down, even at night. The position of the green areas and trees are determined in collaboration with Piet Oudolf, with whom the planting scheme for the bridge is made. The planting scheme divides the bridge in three areas, each with its own character. A savannah-like vegetation is interspersed with high vegetation and trees. In the middle of the bridge the predominantly low vegetation is echoing the grand view. The plants are selected on different flowering periods, making the bridge special throughout the year.
A floor heating is installed that provides a low temperature (10 degrees Celsius) in the deck and the stairs of the bridge. This prevents the bridge from freezing in the winter without the necessity to spread salt, which would affect the steel and the plants. The bridge will also be used as a massive solar collector during summer, since the floor heating is connected to an Aquifer Thermal Energy Storage (ATES) that provides the stored heat during winter. canada goose parka damen